CTL 180 – Late Style White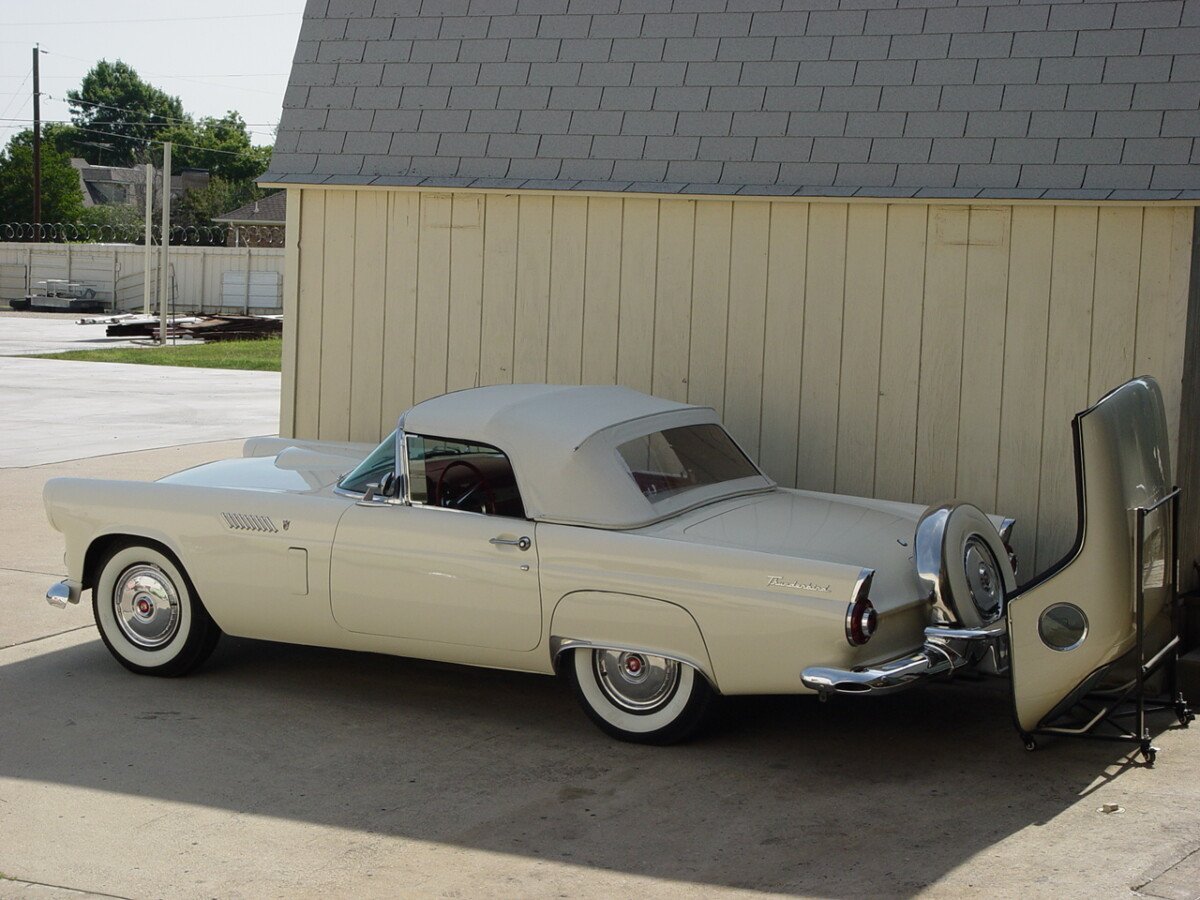 Restored Late Style Original Convertible top reported used two seasons.
During restoration, clamps refinished, stainless header polished, new weatherstripping, tack strip and recovered. Small dings visible on header stainless definitely refinishable or you may purchase new header stainless.
Horseshoe zipper, rear window, finger clamps, small snag repairs have been made on bottom welting.
Beige swing bar assembly.
(972) 931-3357 MAIN
(214) 683-8574 CELL
Amos and Justin Minter's Thunderbirds 55-57
17730 Davenport Road
Dallas, TX 75252
Email
amos@amosminter.com
Payments
Check or Wire Transfer