Best Quality Real Thunderbird wire wheels now available on Minter Thunderbirds purchased
The Best Thunderbird Air Conditioning Available, Installed Minter's Cooling Package, Installed Plus Many More Options Available at Minter's Thunderbirds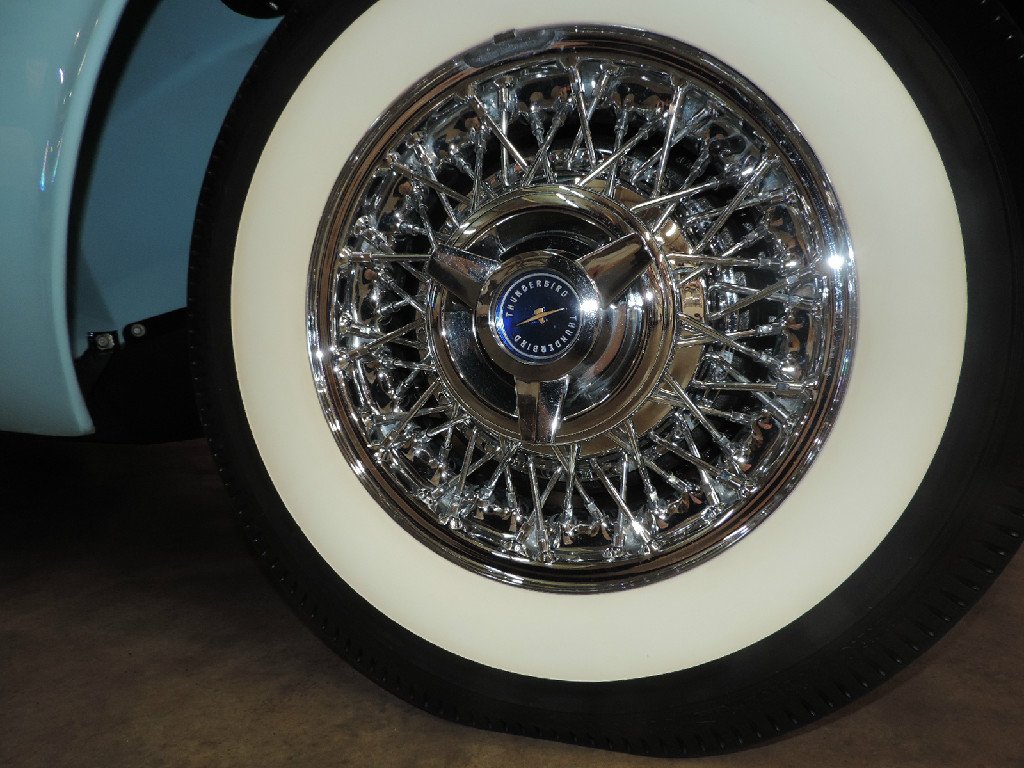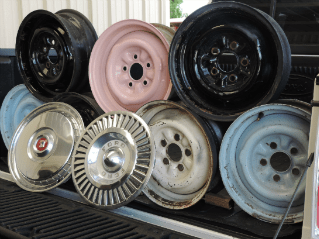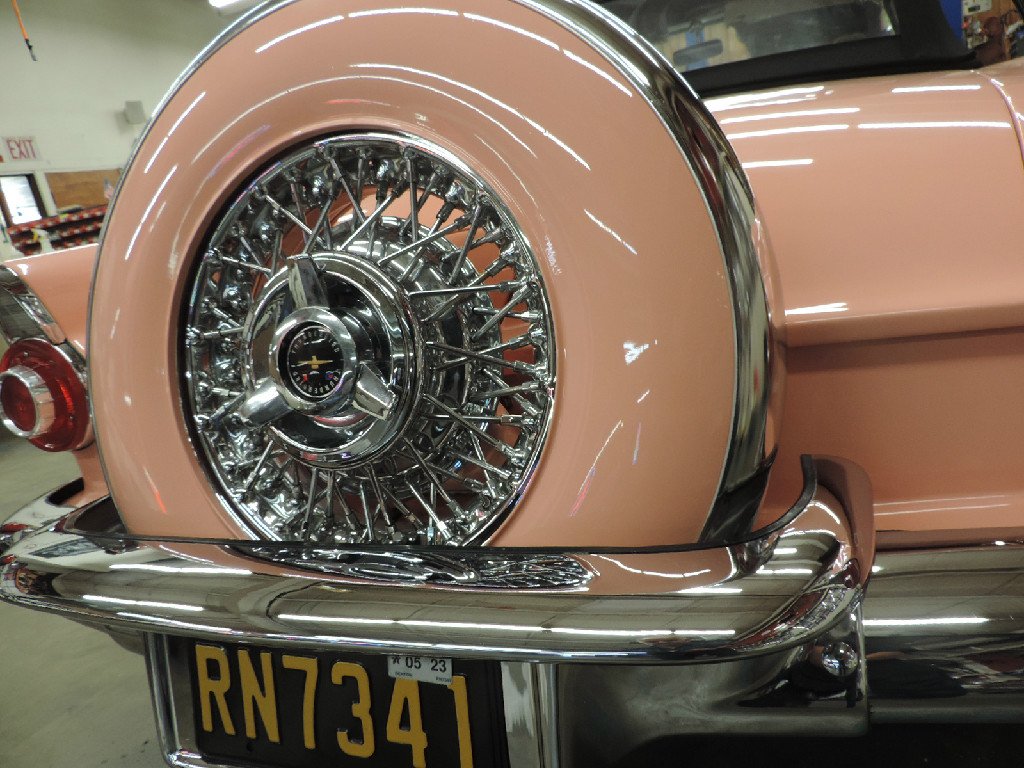 Minter's Thunderbird Car Cover
Tailored to Fit
Water and Mildew Resistant
Super Soft all Cotton Warp Sateen with Underside Napped for Flannel Finish
Gray in Color
Mid Car Tie Loops with Cord
Minter Logo on Front as Shown
The Best Quality Inside cover for the Early Bird!
American Made: $399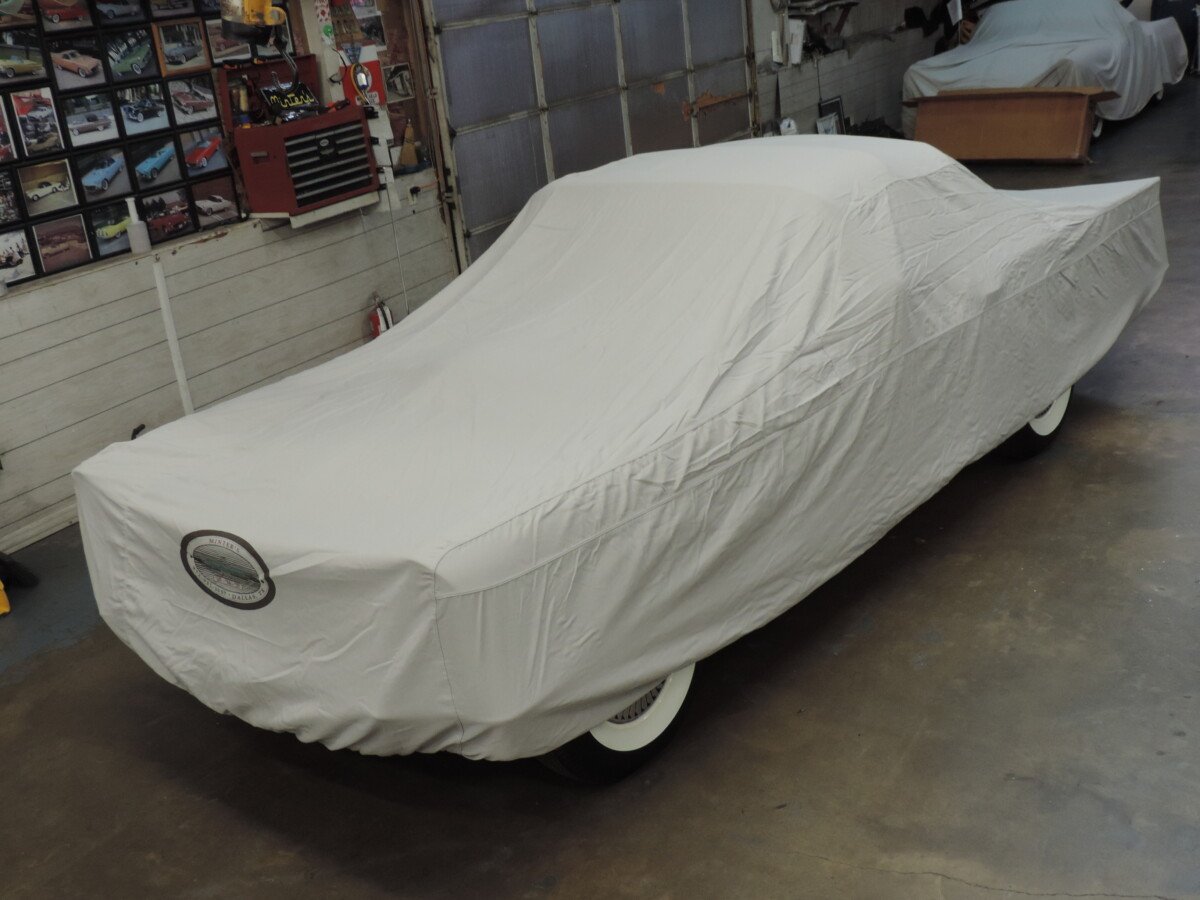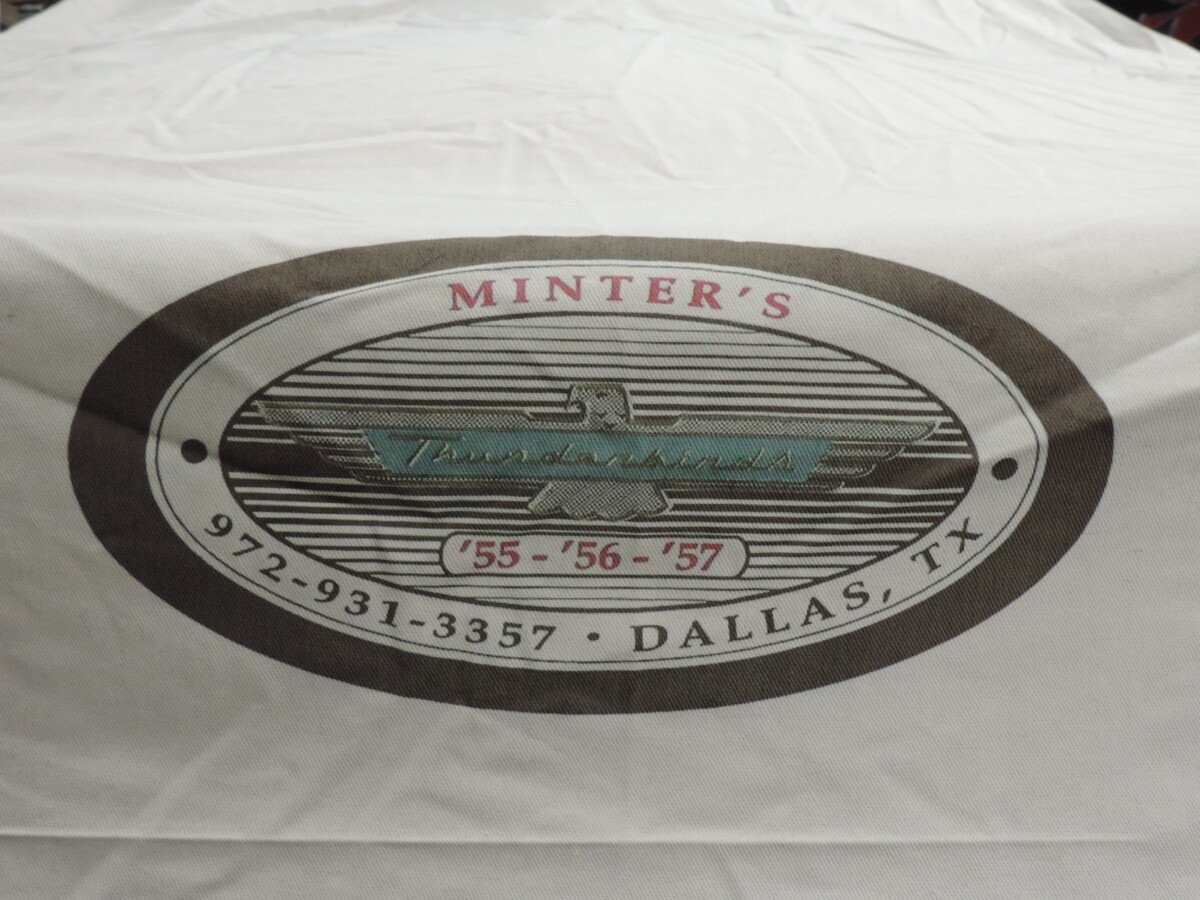 1955 Thunderbird Continental Kit
1955 Thunderbird ORIGINAL STYLE Continental Kit
Removed From Previous 1955 Show Car in Minter's Thunderbird Restoration Facility
Will Ship Fed Ex or Ups
1957 Thunderbird Continental Kit
Purchased a collection of 1955-56 & 57 Thunderbirds from a Doctor in Arizona
This Continental Kit is Still Mounted on this unrestored 1957 Thunderbird as pictured.
Comes Complete with every bolt, as we remove from Thunderbird.
The Tire Tilts Back, similar to the 1956.
Notice Chrome bumper Spears mounted on the end-sides of the Stock bumper.
Mounting Instructions diagram supplied.
This 1957 Thunderbird Continental Kit appears to be as od as the 1957 Thunderbird.
Reported to be as the Doctor purchased some 45  years ago.
Definitely no shortage of Early Birds for sale today, but definitely a shortage of high quality ones.
55-57 Thunderbird Bumper Jacks
REFINISHED with Cadmium Plated Column or UNFINISHED SAVE $280
Call Amos direct 972-931-3357 for Particulars
(972) 931-3357 MAIN
(214) 683-8574 CELL
Amos and Justin Minter's Thunderbirds 55-57
17730 Davenport Road
Dallas, TX 75252
Email
amos@amosminter.com
Payments
Check or Wire Transfer