Car #498
1957 Torch Red Thunderbird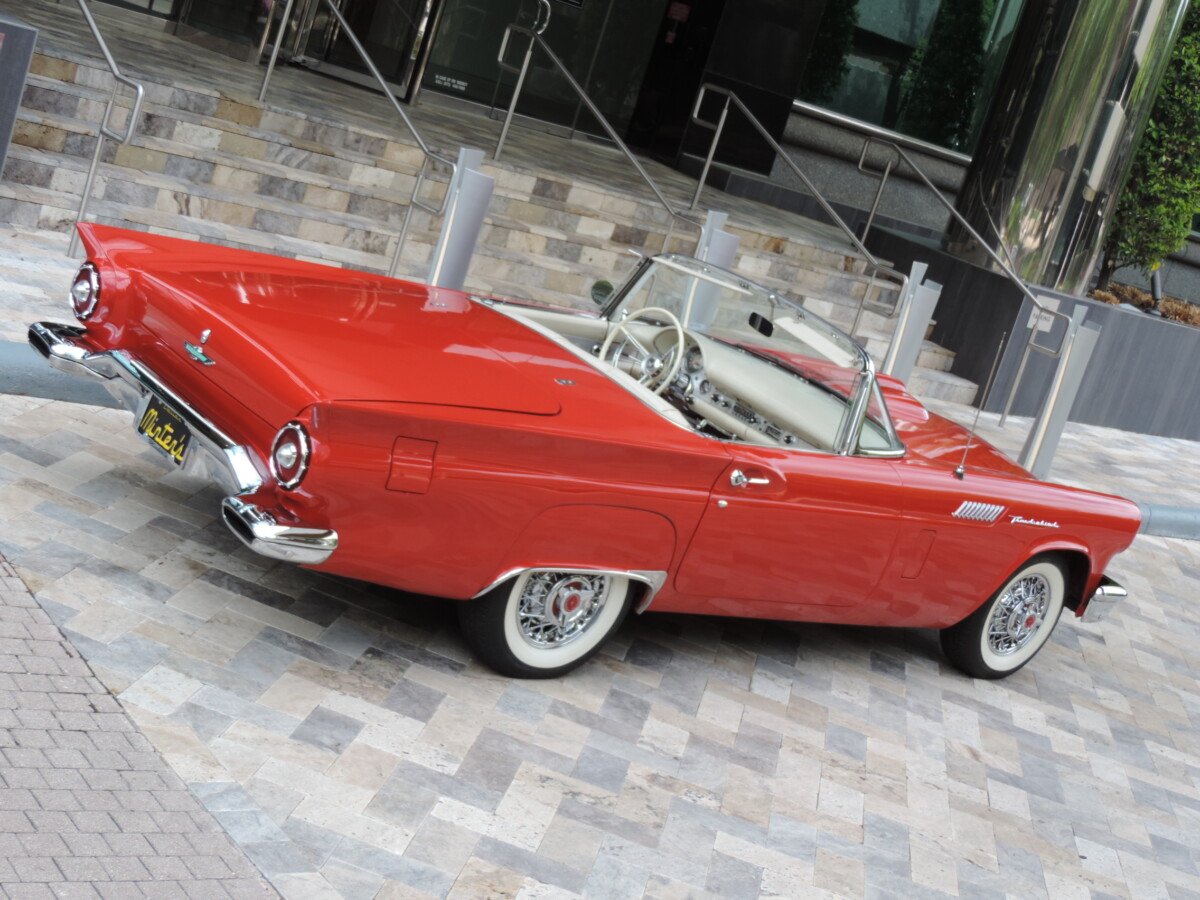 1957 TORCH Red Thunderbird with XK ALL Colonial WHITE INTERIOR with Correct Embossments.
Restored
Shipped by Rail to Fortner Ford of Los Angeles Invoiced 12-26-1956.
TWO TOPS
Prev. Rebuilt 312-245 h.p. V/8-4BBL, Thunderbird Special V/8
Ford-O-Matic 3 Speed Automatic Transmission
Ford's Master Guide Power Steering
4 Way Power Seat
Ford Electric Power Windows
Thunderbird Air Conditioning
Town & Country Radio
Engine Dress Up Option
Ford's Accessory Back Up Light System
Front disc brakes
Electric cooling fan in front of radiator
Electronic ignition
Primer fuel pump to aid in quick starting
Front and rear torsion bars for greater stability
Picture history of restoration
Both Tops Consist of Colonial White Tonneau Top & Porthole Top
Kelsey Hayes Thunderbird Wire wheels with Radial Wide Whitewalls
STORED EARLY Years in Pasadena California, In A Rest Home Basement for 15 + Years, before Restoration.
(972) 931-3357 MAIN
(214) 683-8574 CELL
Amos and Justin Minter's Thunderbirds 55-57
17730 Davenport Road
Dallas, TX 75252
Email
amos@amosminter.com
Payments
Check or Wire Transfer