CTE 229 – Early Style Framework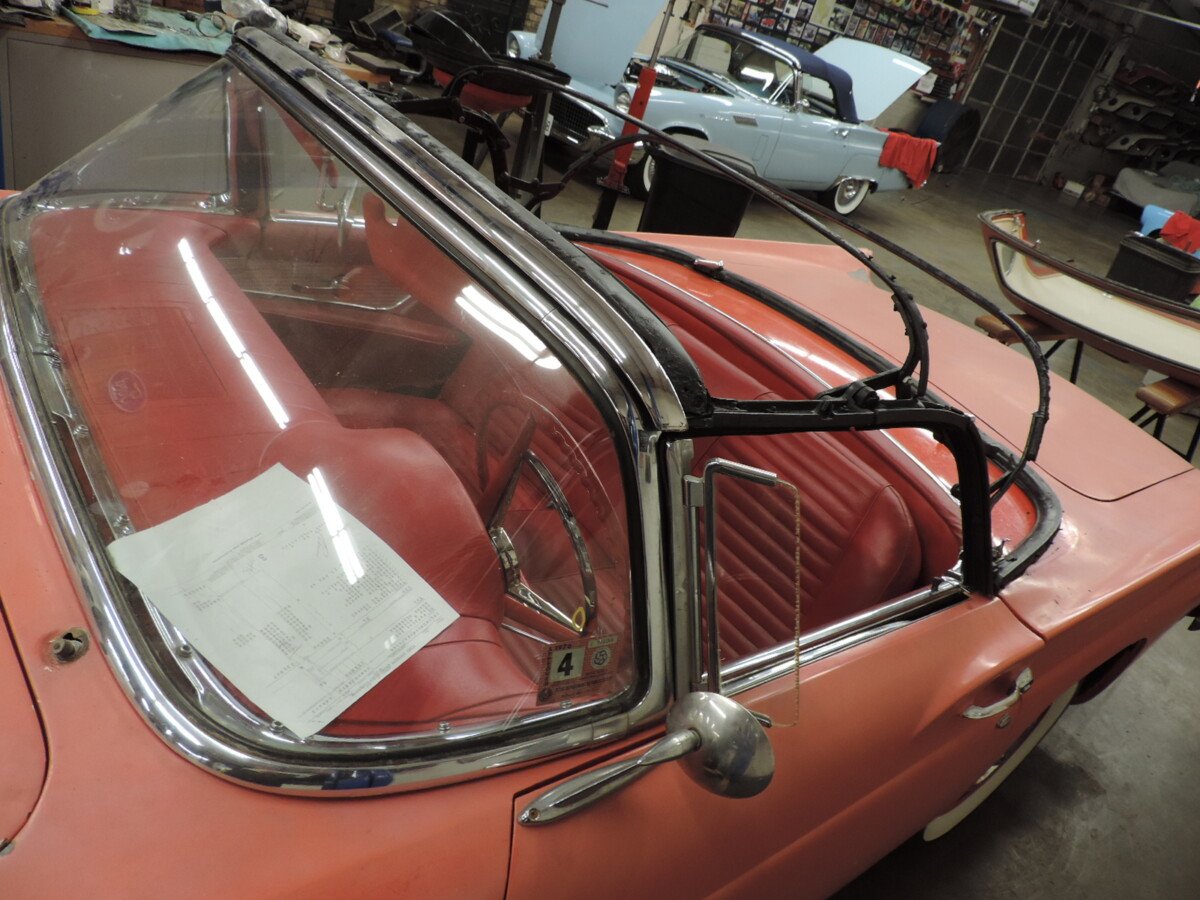 EARLY Style ORIGINAL Convertible top Framework
UNRESTORED. ALL 6 EARLY Clamps, Single Piece Stainless Header.
Swing bar with Swing Bar feet, missing spring.
No Breaks evident in framework.
Parts needed to restore this convertible framework are available thru Thunderbird Catalogue Stores.
If you or your people have not restored ORIGINAL Thunderbird Convertible tops lately, I would suggest purchasing one of my Restored Convertible tops. You may be dollars and years ahead in completion.
Early Style and Late Styles both can be FITTED to either 1955's, 1956's or 1957's.
(972) 931-3357 MAIN
(214) 683-8574 CELL
Amos and Justin Minter's Thunderbirds 55-57
17730 Davenport Road
Dallas, TX 75252
Email
amos@amosminter.com
Payments
Check or Wire Transfer