CTE 232- Early Style Black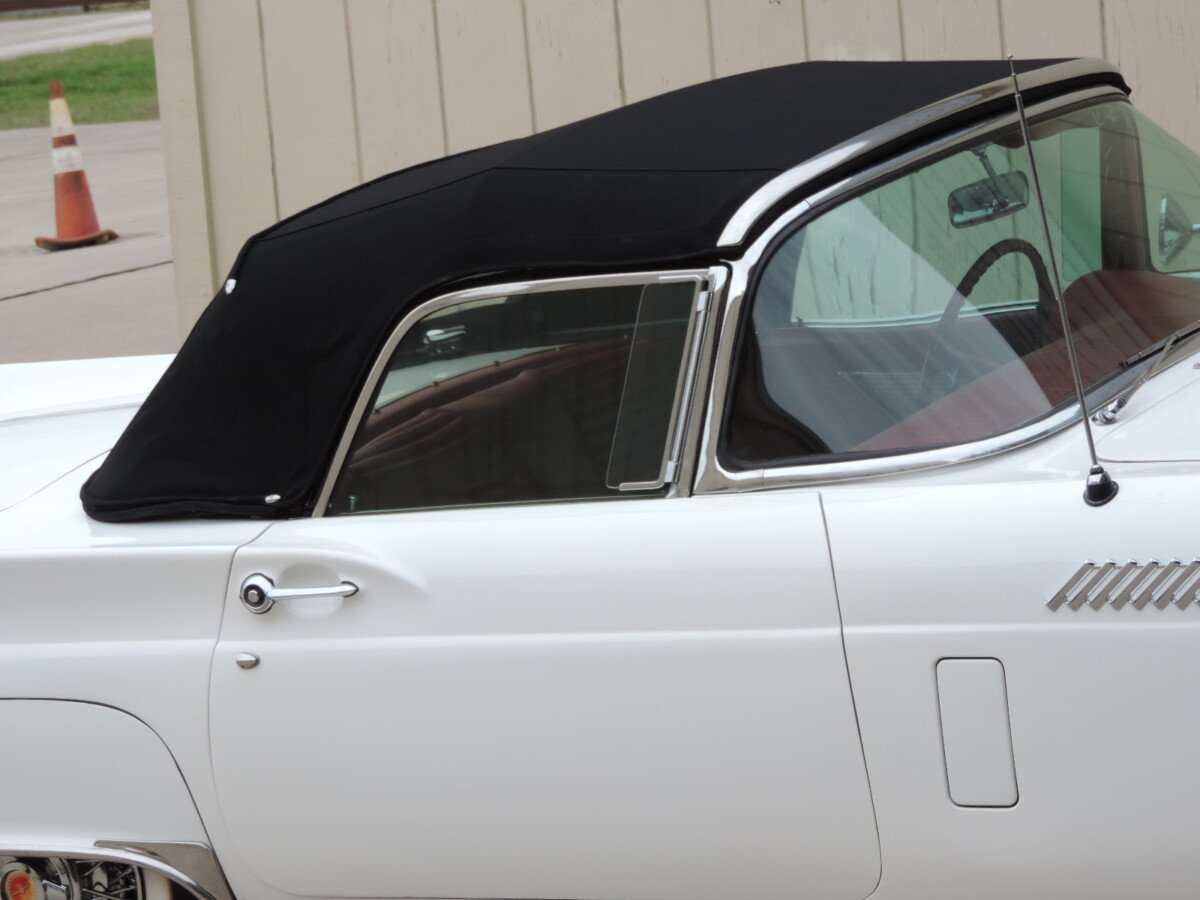 Early Production Original Convertible Top
Will Fit Any 1955-56-57 Thunderbird
Nice single Piece Header Stainless
Reported Folded behind the seat twice.
Minter's extra pad added above side clamps to prevent side canvas puncture.
Good weatherstrip, Correct Finger Clamps, Curved Rear Clamp HANDLES,
Framework Refinished before canvas was installed.
(972) 931-3357 MAIN
(214) 683-8574 CELL
Amos and Justin Minter's Thunderbirds 55-57
17730 Davenport Road
Dallas, TX 75252
Email
amos@amosminter.com
Payments
Check or Wire Transfer