CTL 191 – Late Style White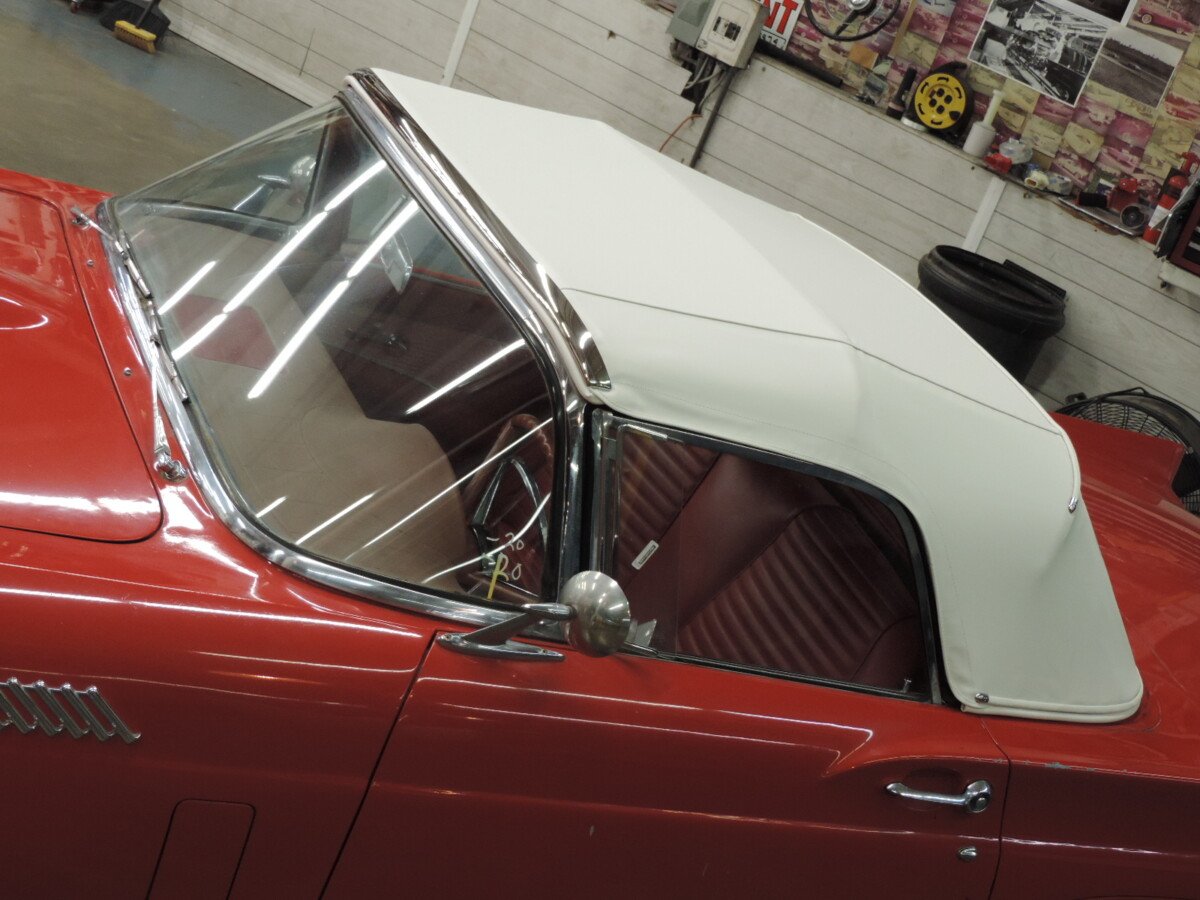 Late Style Professional Show Restoration by Minter's Thunderbirds.
Never Folded Since Restoration for Top Show Purposes.
Premium Highest Quality White Cover, Black Underside, Straight Zipper for Rear Window
Framework Prepped, Adjusted and Fitted.
Nice T-Handle Clamps with Straight Handle Rear Clamps
Original Stainless Header-Sanded, Polished & Show Buffed
New Best Quality weather-strip installed.
Minter's exclusive rear deck stiffeners for superior Rear Deck Fit.
Refinished Swing Bar Assembly
Ready for Show or Particular Collector.
(972) 931-3357 MAIN
(214) 683-8574 CELL
Amos and Justin Minter's Thunderbirds 55-57
17730 Davenport Road
Dallas, TX 75252
Email
amos@amosminter.com
Payments
Check or Wire Transfer