CTL 411 – Late Style White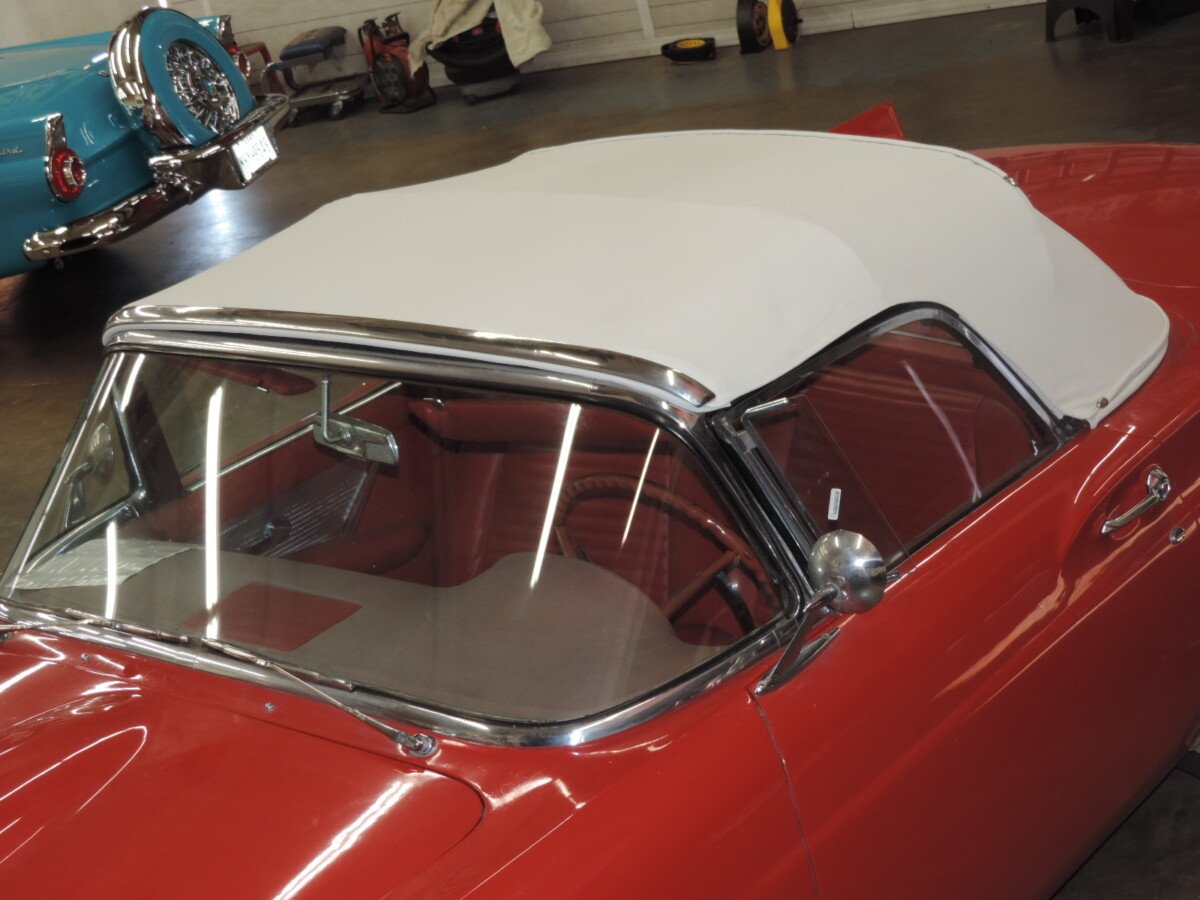 Late Style Original Convertible top
Reported used 3 seasons since restoration, majority time stored behind the seat.
Late Style Framework with the dog leg style correct brace over the door glass.
Nice Correct Header Stainless, good used seals. Cover dyed and cleaned.
Finger style front & side clamps, curved rear deck handles & horse shoe zipper on back window.
Tiny Pin Hole Repairs just above side clamps corrected in Minter's Restoration facility.
Correct Rear Straps with snaps to hold Rear Window in place when unzipped.
(972) 931-3357 MAIN
(214) 683-8574 CELL
Amos and Justin Minter's Thunderbirds 55-57
17730 Davenport Road
Dallas, TX 75252
Email
amos@amosminter.com
Payments
Check or Wire Transfer