CTL 417 – Late Style White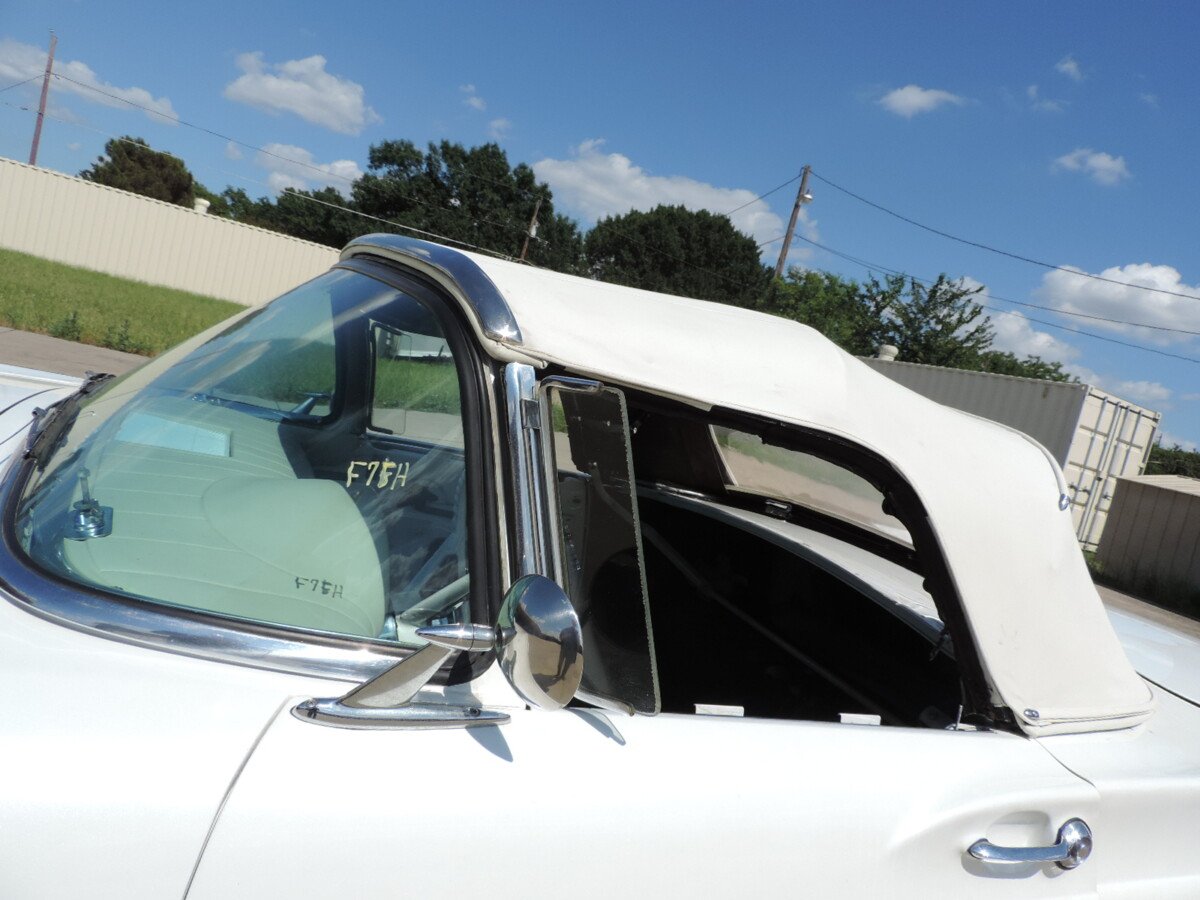 Late Style Original Convertible top pictured on an F Series
Factory Supercharged Thunderbird. Complete convertible top in Driver Condition.
Straight Zipper on Rear Window
Two Snag repairs made above T-Handle side clamps
Framework in Black. Swing Bar Assembly in off White as many
Late Production 1957 came originally.
Bright finish on framework assembly bolts
Weatherstripping shows age. A complete new set of correct weatherstripping comes in the box.
Stainless has a couple of dings, definitely re-finish able or available new.
(972) 931-3357 MAIN
(214) 683-8574 CELL
Amos and Justin Minter's Thunderbirds 55-57
17730 Davenport Road
Dallas, TX 75252
Email
amos@amosminter.com
Payments
Check or Wire Transfer