Car #510
1957 Grey Thunderbird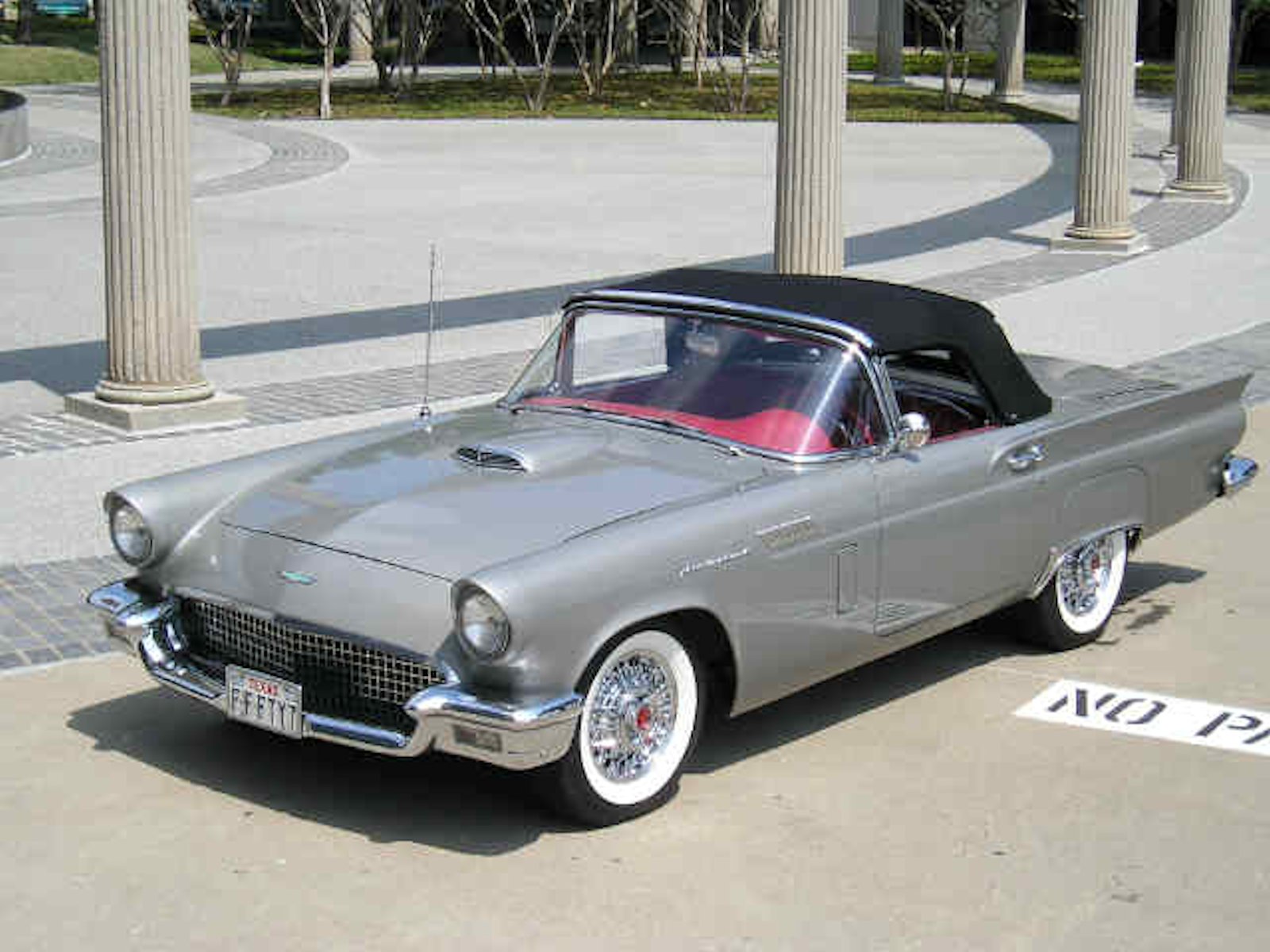 1957 Thunderbird Late Gunmetal Gray with correct XH Red interior. Fresh Restoration. Test miles.
Show Quality base coat-clear coat paint just refinished in Minter's Restoration facility. All New Show Chrome, Stainless Refinished. New Fo-Mo-Co etched glass. Odometer 44,000 miles. single 4 barrel, Rebuilt Swift Sure Power Brakes and Rebuilt Master Guide Power Steering, Ford-o-Matic Automatic Transmission, Engine Dress Option.
Rebuilt Town & Country Radio. Magic Air Heater. Real Thunderbird Wire Wheels with New Goodyear 750 x 14 Super Cushions Wide whitewalls, Red Center Thunderbird Spinners.
Trunk refinished with new Burtex mat form fitted for superior fit. Original steering wheel restored along with steering column refinished with new firewall insulation and new engine wiring.
NOS obsolete Ford dash pad with correct embossed interior installed in Minter's Restoration facility.
Reserve your Minter Restoration Today!
Pictures shown are of a past Minter restoration.
Same restoration crew with a passion for restoring the highest quality Thunderbirds.
(972) 931-3357 MAIN
(214) 683-8574 CELL
Amos and Justin Minter's Thunderbirds 55-57
17730 Davenport Road
Dallas, TX 75252
Email
amos@amosminter.com
Payments
Check or Wire Transfer