Car #516
1955 Red Thunderbird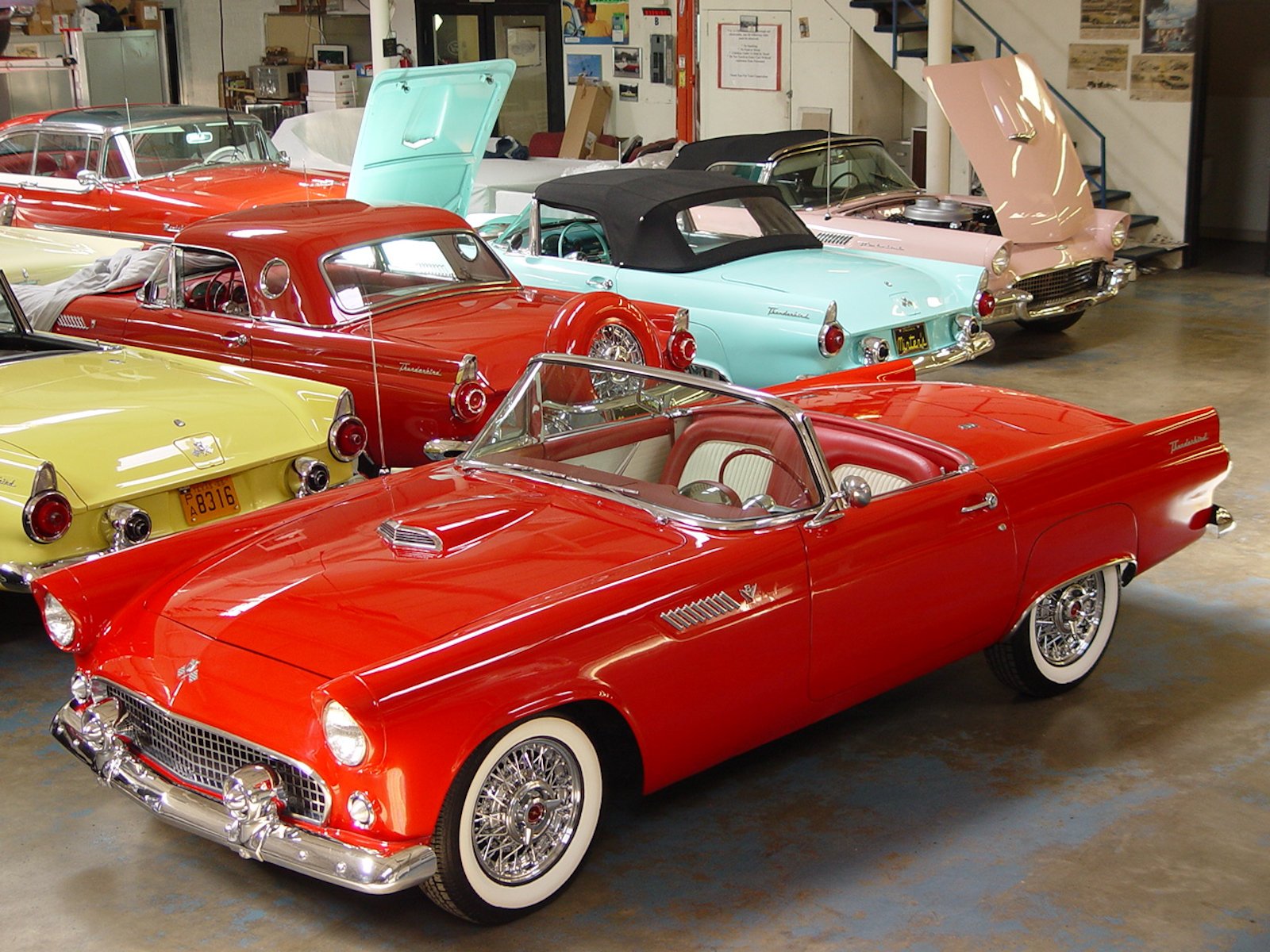 1955 Thunderbird Torch Red Awaiting Minter Restoration
Local Texas 1955 Thunderbird
Rebuilt 292-195 h.p. Thunderbird V8-4BBL
Ford-O-Matic 3 Speed Automatic Transmission
Master Guide Power Steering
Fords Swift Sure Power Brakes
4 Way Power Seat
Telescopic Steering
Fords Engine Dress Option
Correct Firestone Deluxe Champion wide Whitewalls
Your choice of Best Quality Thunderbird Wire wheels, Concours correct wire wheelcovers, or 1955 Full dish W/C.
Bottom side stripped, sanded and prep. for paint-No Undercoating
Body Stripped to bare metal, metal worked with great attention for superior fit & finish in Minter's Restoration facility.
1st Pictures show prior Minter Restoration
Last Pictures show her as she is today.
Choose the options and accessories installed as we finish her restoration. Order this 1955 Thunderbird equipped to your needs.
Reserve this investment quality 1955 Thunderbird Today.
We also stock a 1955 Golden Rod Yellow & one 1955 Raven Black Ready for Order.
(972) 931-3357 MAIN
(214) 683-8574 CELL
Amos and Justin Minter's Thunderbirds 55-57
17730 Davenport Road
Dallas, TX 75252
Email
amos@amosminter.com
Payments
Check or Wire Transfer